May 23, 2013
811 - Know What's Below
Underground Service Alert (USA) is a free service for homeowners, excavators and professional contractors who are digging, blasting, trenching, drilling, grading or excavating.
USA is available to take your calls from 6 a.m. to 7 p.m., Monday through Friday, except for holidays. All utilities have two business days (7 a.m. to 5 p.m.) to mark and locate underground lines.
When you contact USA, Pacific Gas and Electric Company and other utilities are notified so they can identify whether they have underground facilities at the excavation site.
PG&E will either mark the area or notify you that the area is clear.
Remember—we only mark PG&E owned gas, electric lines and communication lines. Other utility companies will locate and mark their own telephone, communications, water or other underground lines.
Calling before you dig can not only save you money from a damage claim, it can also save your life. For more information on Underground Service Alert, visit the following Web sites:
http://www.usanorth.org/
http://www.call811.com/campaign-materials/default.aspx
Top ▲
---
Moving to ZERO Waste
Tuesday, June 4, 7 to 8:30
San Anselmo Town Hall
525 San Anselmo Avenue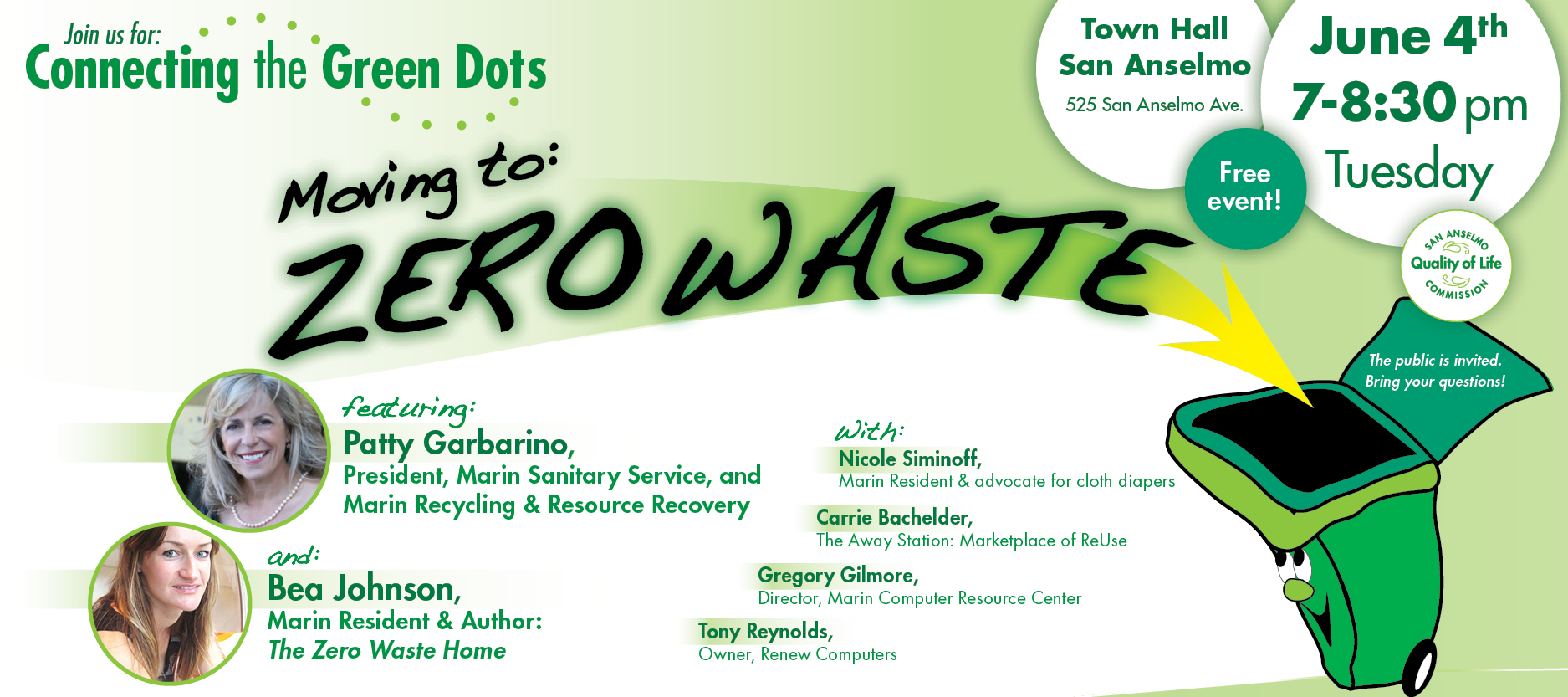 Top ▲
---
MMWD pipeline project
This summer MMWD will undertake a much-needed pipeline replacement project to improve water service. The project will cross the San Anselmo intersection of Sir Francis Drake Blvd. and Red Hill Ave., commonly known as "the Hub."
The project involves the installation of:

2,100 feet of pipe on

Sir Francis Drake Blvd.

from the Hub west to

Shaw Dr

.

1,500 feet of pipe on

Red Hill Ave.

from the Hub to

Ancho Vista Ave.
Construction Schedule: June 3 - August 15, 2013
Day work hours are

8:00 AM–3:30 PM

westbound and

9:00 AM–4:00 PM

eastbound.

Night work hours are

8:00 PM–6:00 AM

. Night work will take place from

Bridge Ave.

through the Hub for approximately two weeks. Dates will be announced.
Please note: These hours are subject to change. Customers whose water service will be turned off temporarily during this project will be notified.
Website project page: http://bitly.com/mmwdhub
Hotline: (415) 945-1541
Twitter: https://twitter.com/thinkbluemarin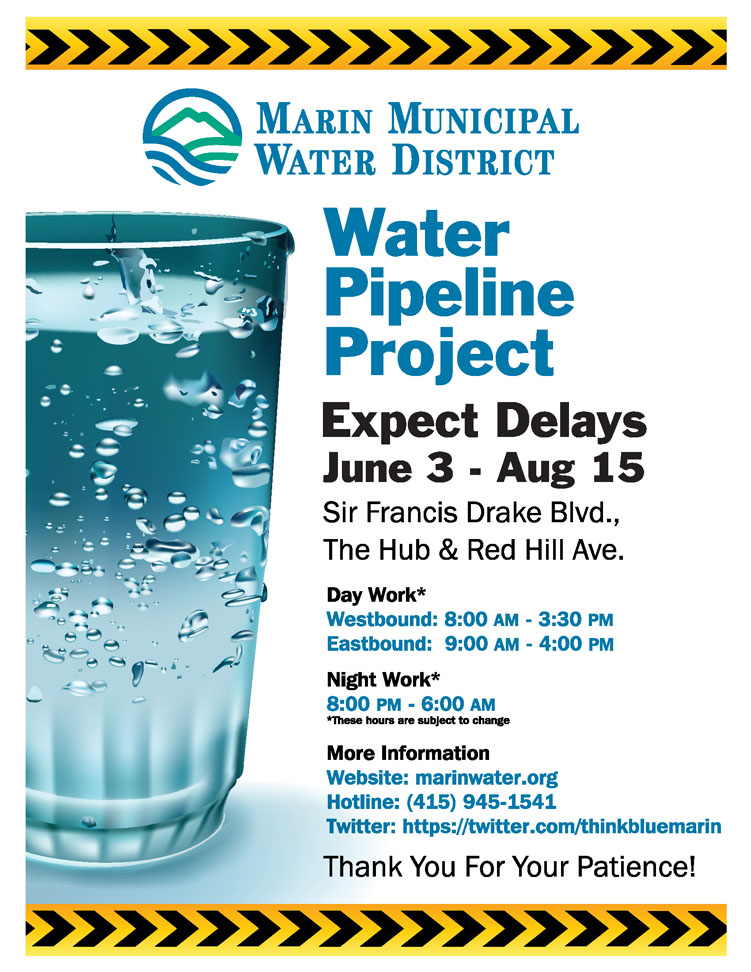 Top ▲
---
Welcome New Members!
Top ▲
---
Don't Drive, Be Happy! Commute Options for Marin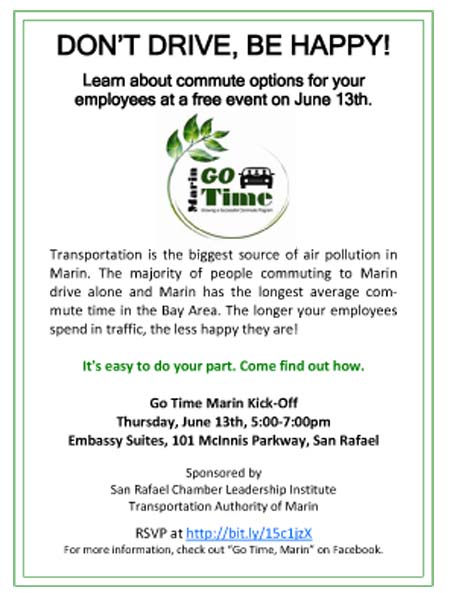 Top ▲