Mayor Kay Coleman
San Anselmo is a wonderful place to visit and a wonderful place to call home. We are proud of our library and our schools, our bike trails and the wonderful restaurants that cater to every taste and desire. Town volunteers serve on numerous committees, boards and commissions. They also build parks and create parades, and music festivals; plant daffodils and coordinate their neighborhoods in disaster preparedness.
San Anselmo is a place where you can sit on a bench, sip your coffee and greet your friends and neighbors as they pass by or play with their kids on Town Hall lawn.
We have a true "downtown" area that holds shops with "treats" for all ages and fantastic food to ease a "weary soul."
Come and visit or come and stay; we're a small town—with a big heart— and we welcome you!

Katie Rice, Marin County Supervisor District 2
It is my pleasure to extend a personal invitation to residents and visitors alike, to revel in and enjoy, and even, rediscover, the wonderful place many of us are happy to call home -- San Anselmo!
Having had the pleasure of working with neighbors, community leaders, and citizen groups on a host of issues large and small for the past 17 years as an active member of the community and more recently as the Ross Valley's County Supervisor, I can tell you that San Anselmo is, indeed, very special.
San Anselmo is remarkable not only because of what it has to offer in its surroundings and resources --great schools, beautiful, truly livable neighborhoods, a vibrant and unique business community, unfettered access to thousands of acres of parks and open space and the host of recreational opportunities they provide, and genuine small town character. But, as important, if not more important, it is special because of the people who live here.
Folks in San Anselmo are involved. From serving on town boards and commissions, neighborhood associations, volunteering in the schools, supporting or participating in recreation leagues, organizing and attending community events, banding together to advocate for specific issues and causes – people in San Anselmo get involved. And they get involved because they care, about each other, and about their community.
The positive, supportive sense of community that infuses every aspect of San Anselmo is what makes it truly one of the nicest places you could ever want to live or visit.
Come visit, shop, live and explore – and become a part of this wonderful community!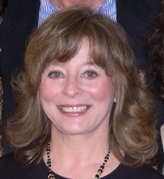 Connie Rodgers, President/CEO
San Anselmo is among the most charming communities in the Bay Area and we welcome you to our small-town ambiance and recreational and cultural offerings that make San Anselmo a unique and wonderful place to live and visit.



San Anselmo is OUR town. Those who live, work or operate a business in San Anselmo have a responsibility on what the future of the Town will bring. It is a choice of becoming involved or waiting for others to make those decisions for you. I challenge you to become involved. Having time is challenge for us all.

San Anselmo Chamber and the Town have many committees and programs to choose from that would welcome whatever time you could spare.
This directory is a great resource guide about our Town and Chamber members. Share it with your friends, family and those who may be considering doing business or living in San Anselmo.

I continue to look forward to working with our membership, our committee chairs, our city leaders and the countless number of Chamber volunteers who choose to be involved and make a difference.

I am honored to be President/CEO of this great organization.